Announcement of our New Head
The Governing Body of Kent College Pembury is pleased to announce the appointment of Miss Katrina Handford as the next Head from January 2022. Miss Handford succeeds Ms Julie Lodrick who will become Head at Tudor Hall after serving six years of leadership at Kent College.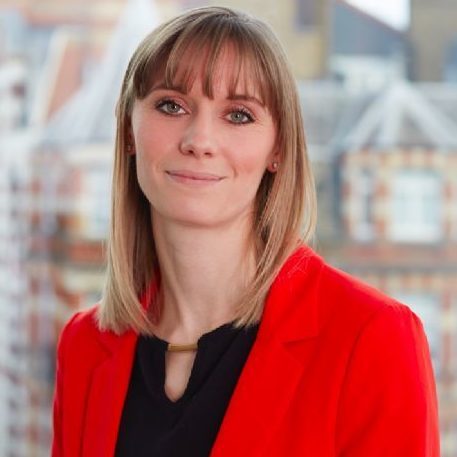 Miss Handford is currently Senior Deputy Head, Nottingham Girls' High School, having recently completed a period as Acting Head there, and brings with her extensive leadership experience, not just from Nottingham Girls' High School, but also from working closely with its sister schools in the Girls' Day School Trust. Miss Handford embodies Kent College's ethos to live life in all its fullness by participating in a range of activities. Building a coastal path with the National Trust in Scotland, mentoring girls suffering from abuse and leading the Nottingham Branch of the Women's Equality Party are just a few examples of her varied interests.
Mr John Ingram, Chair of the Kent College Governors, explained
"A future Head, to be successful, must be multi-faceted and Miss Handford's passion and enthusiasm for the caring ethos of Kent College, combined with her proven leadership skills, financial awareness, strategic vision and obvious warmth demonstrated this. In addition, her vision for the part that Kent College can play in encouraging future generations of female leaders and individual thinkers was especially exciting and, ultimately, underpinned the Board's final decision."
Commenting on her appointment, Miss Handford said,
"I am thrilled to have been selected to lead the community at Kent College and am eager to meet the students, staff and families of the school. I am honoured that I will be able to walk alongside them in the next steps of their lives. It is clear that Kent College is a school with strong foundations and a bright future. Its Methodist ethos of 'doing all the good you can' is a philosophy close to my heart and one that I firmly believe sets Kent College students apart from their peers and which enables them to lead fulfilling and successful lives. I was immediately drawn to Kent College because of the warmth of its community spirit and its focus on providing a wealth of activities to inspire the students to make their mark on the world as considerate and kind global citizens."
As part of the selection process Miss Handford spent valuable time with the Head Girl Team, whose input proved to be highly constructive and carefully considered. They commented
"As the Head Girl Team, we are delighted that Miss Handford has been appointed as the incoming Headmistress. Having had the privilege of being part of the interview process, we were able to engage in conversations with a variety of candidates. This enables us to say with confidence that Miss Handford will fully embrace life at Kent College and facilitate the school's future growth. We were particularly drawn to her eagerness to be both a leader and an active member of the community. We are looking forward to her arrival but saddened that we won't be a part of her journey. Nevertheless, we wish Miss Handford all the best for her time at Kent College."